Happy Holidays – 2012!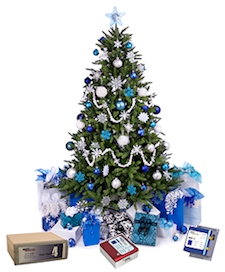 Twas the week before Christmas, and all through the shop
Lansmont was still buzzing, not a moment to stop.
The final shipments were packed with great care,
And you know your installers soon would be there.
As sales finished their work with satisfied looks,
And finance and accounting were closing the books,
Way back in engineering there arose such a clatter,
Lansmont had once again been working on innovations that matter.
Now shock, now drop, now measure and test
On vibration, in compression and impact the rest
In aerospace and medicine, to electronics and more.
Come 2013, just wait and see what Lansmont has in store…
Thank you for your part in making 2012 a successful year for the Lansmont Corporation. 2012 brought us many new faces, new customers, new products and opportunities. As we transition into 2013, you can be sure we'll be making our lists, and checking them twice…assuring our machines are performing precise!!
From all of us at Lansmont, Happy Holidays and best wishes for a healthy and prosperous 2013!