Lansmont Delivers at Central Philippine University
Lansmont recently participated in GlobalPack 2012, hosted by the Central Philippine University in Iloilo City. A large audience gathered to hear Filippino and international guest speakers present on topics associated with A New Roadmap for Export Packaging. Packaging Hall of Fame member, Dr. Lejo Brana, opened the conference and set the stage for the highly-anticipated event. Tom Schneider, President of the World Packaging Organization, gave the keynote address, focusing on packaging's role in achieving global sustainability initiatives. More than twenty industry professionals continued the program, presenting on various packaging technology topics to the hundreds of participants.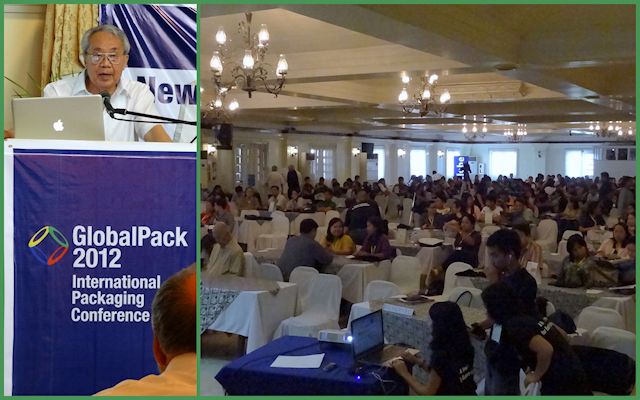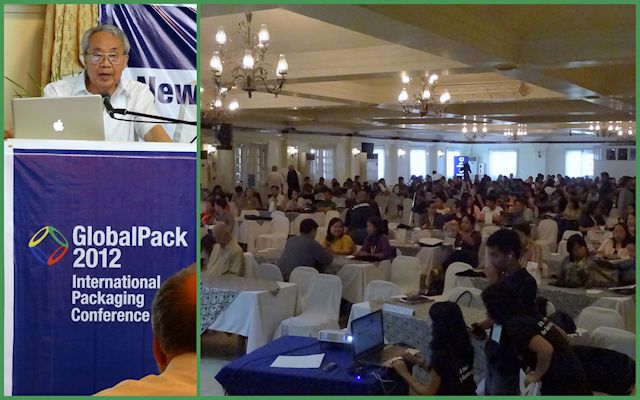 Lansmont's Eric Joneson presented on Transport Package Testing and its role as a Prerequisite for Packaged Product Exports. Eric also formally presented Dr. Agustin A. Pulido, Chairman, CPU Board of Trustees, with a SAVER 3X90 Field Instrument. Lansmont recognizes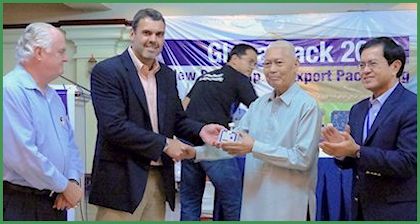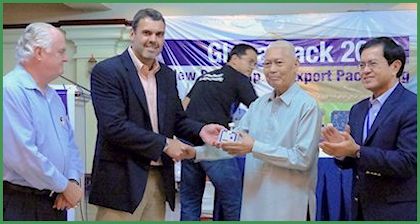 the value of innovative research, and we remain committed to fostering that innovation by directly supporting numerous educational and research institutions throughout the world. Central Philippine University's quality Packaging curriculum is poised to help the growing economy of the Philippines by providing local industry with top-quality Packaging professionals.