Lansmont Partners with Southern Marketing Associates, Inc.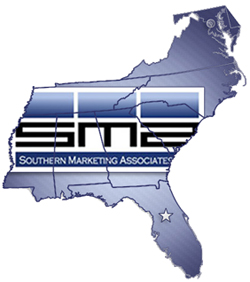 Lansmont is pleased to announce our partnership with Southern Marketing Associates, Inc. (SMA) as our new exclusive Representative for the Southeast U.S. covering: Maryland, Washington D.C., Virginia, Tennessee, North Carolina, South Carolina, Mississippi, Alabama, Georgia, Florida, and Puerto Rico. SMA employs 12 full-time on-the-road Solution Providers in their respective states and a dedicated inside sales support staff in their Orlando headquarters. Every one of them comes with a strong technical background developed while in the military and/or a calibration laboratory. SMA also represents our fellow NVT Group member companies, Data Physics (https://www.dataphysics.com/) and Team Corporation (https://teamcorporation.com/), further leveraging our shared shock and vibration experience and expertise.
As a result, we expect our already industry leading Support to further improve and include better onsite response times as we continue to grow. Please take a look at SMA's website (www.smainc.net) for a complete listing of all the test and measurement manufacturers SMA already represents. You can also view your local Solutions Providers via their website at  https://smainc.net/solution-partners/ or through our website at https://lansmont.com/contact-us/.