Lansmont Presents at ISTA China Forum

ISTA recently hosted their annual China Symposium in Beijing. Approximately 150 people participated in this event, sponsored in-part by Lansmont Corporation. Eric Joneson delivered one of two keynote presentations that opened the event, discussing Load Stability and Related Test Methodologies. Later he also served on a panel of experts to discuss trends in Sustainability and Transport Packaging. David Jin of Lansmont also participated, moderating the first day's program, while later delivering our Platinum Sponsor's award at the formal Event Reception.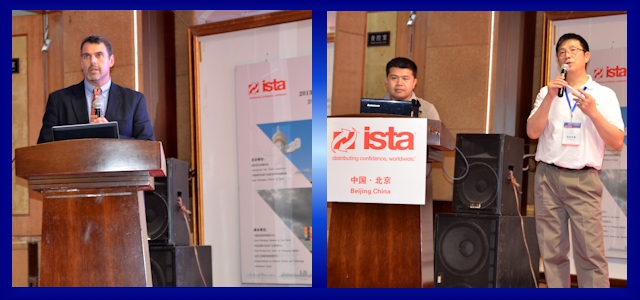 Lansmont remains an active, contributing, global supporter of ISTA and their valuable activities. Bart Feys participates on ISTA's European Council, David Jin is a member of the Asia Pacific Council and Eric Joneson serves on ISTA's Global Board of Directors.