Lansmont Sponsors IoPP and IAPRI Awards

Lansmont was honored to sponsor two prestigious awards this year that celebrate innovative packaging research and design. Lansmont sponsored the annual IoPP AmeriStar – Best of Show Award. IOPP Judges reviewed over 100 packages entered for this year's competition and determined that HAVI Global Solutions submitted the best overall design. The winning package—The Convertible Clamshell—was entered in the Food (Institutional) packaging category.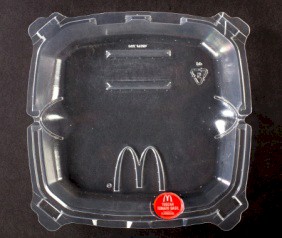 During the 25th IAPRI Symposium held in Berlin, Lansmont sponsored the prize for Most Promising Scientific Work. The presentations given during the three day event were judged and this year's winner for most promising work was Tunyarut Jinkarn from Kasetsart University in Thailand for her research on sulphur hexafluoride.