NASA Super Guppy Space Shuttle Trainer Finally Flies
NASA's Full Fuselage Trainer (FFT) never actually flew – until it retired. NASA is sending the life sized model of the Space Shuttle to the Museum of Flight in Seattle, Washington where it will be showcased as part of a new permanent exhibit.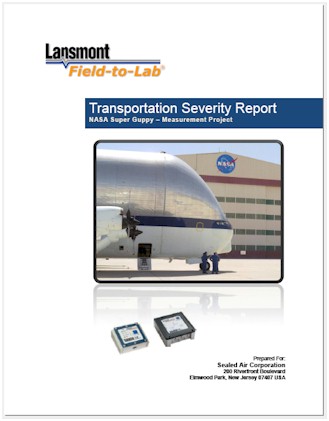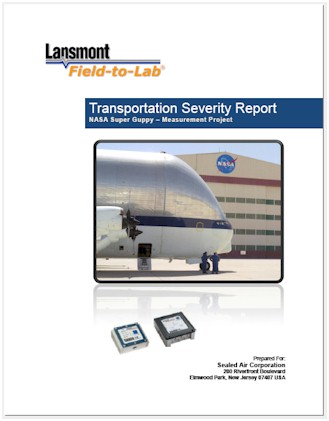 And… It's traveling to Seattle first class aboard NASA's Super Guppy aircraft. The Super Guppy is a "unique" looking aircraft where In preparation for the journey, Lansmont was asked to undertake a measurement study to examine the vibration environment aboard the Super Guppy. The results of the study were used by Sealed Air and NASA to develop the transport system for the FFT to ensure that it would arrive at its new home safe & sound. To learn more about this measurement project, you can look at the Transportation Safety Report by clicking the cover photo to the right. The nose swings open to provide access to an oversized cargo bay. Even with such a giant aircraft – the Super Guppy will make several trips to haul the entire FFT in sections.
The FFT was built in the 1970s as a test bed for system upgrades to the shuttle fleet. While it's just a mockup made mostly of plywood, it includes real flight quality systems used to familiarize crews with cockpit controls and practice emergency egress procedures.