Lansmont News
As a global provider of Field-to-Lab solutions, on any given day, Lansmont representatives are circling the globe, installing new test systems, servicing & calibrating installed systems and participating in global industry activities all in an effort to deliver the most valuable products and services we possibly can.  Below you'll find links to our calendar of events and activities, as well as our blog post, where we'll highlight our activities, product innovations and other relevant information.
News Blog
Visit our blog posts to stay abreast of Lansmont activities and developments.  In addition, Lansmont's historical Articles and Archives are cataloged, and searchable, providing our visitors continued access to relevant, informative and educational content.
Friday with Lansmont
A fun and social event – think virtual Happy Hour meets Round Table discussion. Each week will have a baseline topic that we can use as a launch pad – but then it's really up to you. Simply an open discussion – and a chance for us to get together – say hi – and catch up.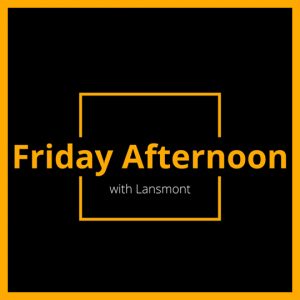 Tradeshows and Events
See our list of tradeshows and events to stay abreast of our industry activities, webinar schedule and equipment & instrument training opportunities.