PRC-PSD – China Vibration Study Update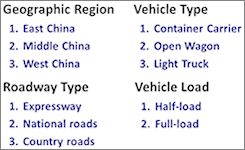 Lansmont Corporation and China Packaging Research and Test Center (CPRTC) are working together to capture representative field data from mainland China that will be used to recommend a China National Random Vibration Standard. CPRTC provided the initial project plan and with Lansmont's assistance established the targeted measurement variables such as vehicle types, roadway types and geographic regions.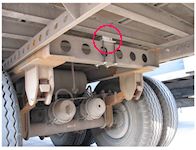 Lansmont allocated a fleet of SAVER 3X90 Field Instruments to the project that CPRTC utilized to measure a number of different vehicles moving between predetermined Ship From and Ship To locations (listed in the table below). Ten measurements were scheduled for each of the eight selected routes. CPTRC graciously provided the logistics and instrument operators to perform an extensive eighty (80) individual field measurements. The resulting captured data was uploaded and analyzed across all measurement variables.


Lansmont presented an update of the PRC-PSD Study at the IAPRI World Conference in San Luis Obispo earlier this month, reviewing the original intent of the study and the data collection criteria. We also provided specific examples of the measurement vehicles/roadways/regions, using a more powerful and informative constructed probability analysis of the summary data.

Lansmont will continue to work with CPRTC over the next couple of months to compile and summarize the data before jointly presenting detailed data at ISTA's China Symposium, scheduled for September 18-20 in Suzhou, China. As part of our presentation, we'll address the intent to use the summary profiles within the China Standards community, as well as other global testing organizations.