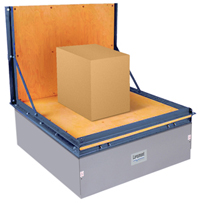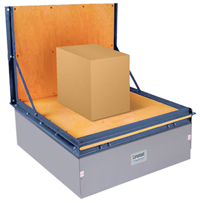 MS 400 Mechanical Shaker
The MS 400 performs repetitive shock, loose load, or bounce tests in accordance with ISTA, ASTM, TAPPI, ISO, MIL-STD, UN, DOT, and other industry, government, and international standards. The MS 400 operates on an eccentric cam principle, and can be easily adjusted to perform circular-synchronous or vertical linear motions.
The MS 400 can handle individual packages and/or containers weighing up to 400 lbs. (181 kg).  The standard test platform  is 48 in. (122 cm) square. The operating frequency range is from 2 – 5 Hz., with a fixed 1 in. (2.54 cm) displacement and a maximum acceleration of 1.25g peak.
Product Features Highlights
User selectable motions with quick machine changeover
Wooded test platform (durable and replaceable)
Perimeter restraints and high fence options
Handheld Controller
Precision speed/frequency sensor
Externally accessible grease fittings
Pencil holder accessory to facilitate ISTA equipment certification
Emergency Power Off (EPO) button
Quiet variable speed DC Motor and synchronous belt drive
 360° Accessibility – no drive train protrusions
Product Specification Highlights
Table Size:  48 in. x 48 in. (122 cm x 122 cm)
Max Payload:  400 lbs. (181 kg)
Displacement:  1.0 in. (2.54 cm)
Test Motions:  Circular-Synchronous, Vertical-Linear
Product Options Highlights
Integrated safety interlocks which disable the system when triggered.
Tall fence to help with containment of test item(s) during testing.
Complete product details available on downloadable specification sheet.
Integrated Safety Interlocks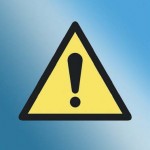 Tall Fence