HC18 High Cycle Shock Test System
The HC18 High Cycle Shock Test System is designed for shock test procedures that require subjecting the test item to numerous consecutive impacts. The HC18 provides high quality shock pulse capability with the added benefit of a much faster cycle time–up to 50 shock impacts per minute.
When generating up to thousands of shock impacts in a relatively short period of time, you need a powerful data acquisition system designed to collect and store the test data. Test Partner 4 Data Acquisition Systems are the perfect compliment to the HC18.
Product Features
Forged aluminum table design for generating high fidelity shock pulses
Innovative high speed lifting and positioning system for decreased cycle time
Designed to run continuously for extended shock test evaluations
Floating Seismic Base to limit the shock energy that transmits to the floor
Full range of applications training programs available
Worldwide Customer Service department
Product Specification Highlights
TABLE DIMENSIONS:
Top Face:  7.08 x 7.08 in. (18 x 18 cm)
Front Face:  7.08 x 7.08 in. (18 x 18 cm)
MAX VELOCITY CHANGE:  27.5 ft./sec (8.38 m/sec)
MAX ACCELERATION: 5000g
MAX PAYLOAD:  20 lbs. (9 kg)
Product Option Highlights
Customized table mounting patterns available (JEDEC table option will fit six test boards simultaneously)
Shock Pulse Programmers for short duration half sine shock pulses from 0.3 – 2 msec (e.g. kits specific to JEDEC JESD22-B104C)
Test Partner 4 Data Acquisition and instrumentation for data collection and analysis
Complete product details available on downloadable specification sheet.
PM & Cal Services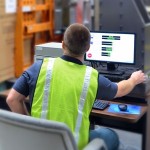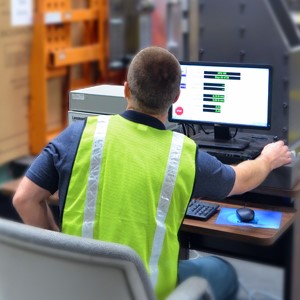 Test Partner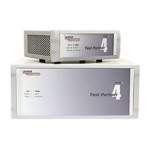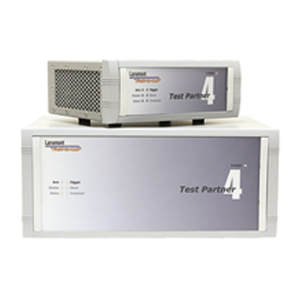 Mounting for JEDEC Testing