Model 23 Cushion Test System
The Model 23 Cushion Tester is a unique test system designed for evaluating the impact performance of cushioning materials. Mitigating impact energy experienced during shipping and handling is an important attribute for protective packaging. To measure the cushioning characteristics of different materials, the user can easily vary the impact platen mass and drop height to simulate different static loadings and impact velocities.
Model 23 Cushion Tester performs testing in accordance with ASTM D1596.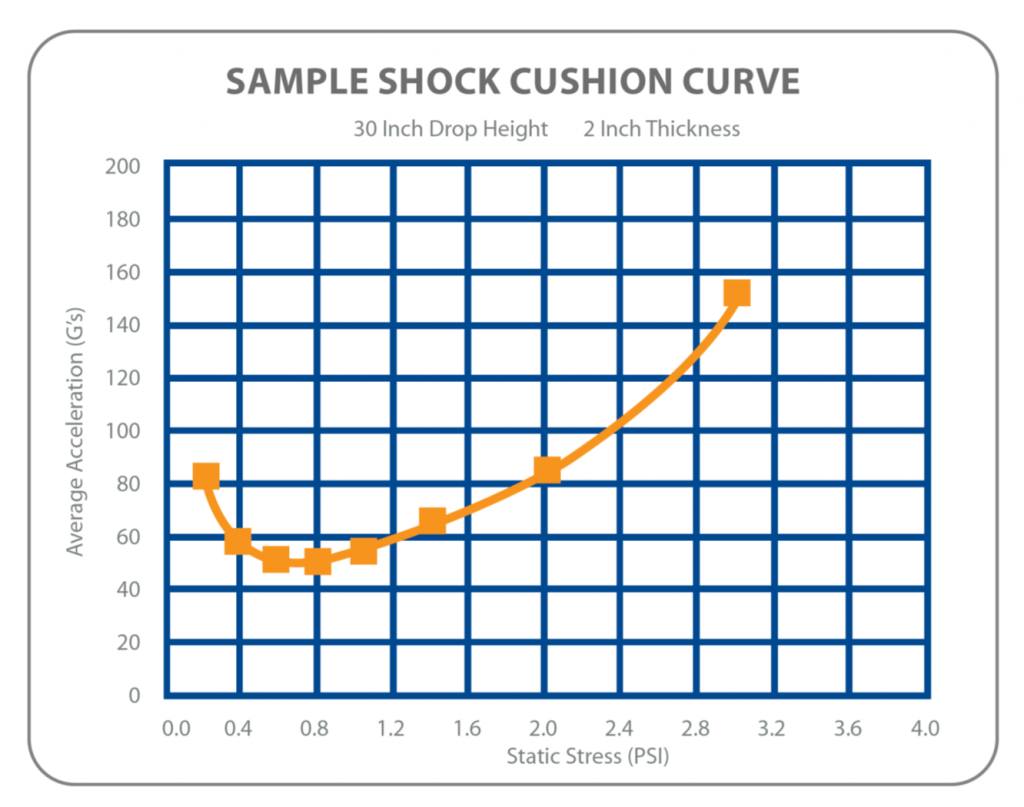 Product Features
Handheld pendant control for simple user operation
Forged aluminum table design for generating clean shock pulses
Electric hoist lifting and positioning system enables precise drop repeatability
Impact Speed Meter compliant with ASTM standards, for measuring impact velocity
Full range of applications training programs available
Worldwide Customer Service department
Product Specification Highlights
PLATEN SIZES:  
Heavyweight – 9.06 x 9.06 in. (23 x 23 cm), 12.8 lbs. (5.8 kg)
Lightweight – 8.5 x 8.5 in. (21.6 x 21.6 cm), 1.92 lbs. (0.9 kg)
MACHINE HEIGHT – 96 in. (244 cm)
MACHINE ENVELOPE: 18 x 18 in. (46 x 46 cm)
POWER REQUIREMENTS:
Voltage – 100-230 VAC
FREQUENCY – 50, 60 Hz.
PHASE – Single Phase
PNEUMATIC REQUIREMENTS
PLANT AIR – 80 – 120 psi (5.6 – 8.4 kg/cm2)
Product Option Highlights
Lightweight platen, allowing specimen static loading range from 0.03 to 0.15 psi (0.0021 to 0.0105 kg/cm2)
Custom ballast kits can be provided, allowing for customized static loading ranges
Optional ballast kit for default heavy weight platen ballast kit provides for static loadings from 0.2 to 5.0 psi (0.014 – 0.35 kg/cm2)
Test Partner Data Acquisition and instrumentation for data collection and analysis
Complete product details available on downloadable specification sheet.