Shock Testing for Dummies!


Johns Hopkins University's Applied Physics Laboratory (JHU-APL) wanted to better understand the effects of vertical impacts produced by explosive blasts, most commonly known these days as Improvised Explosive Devices (IEDs), on the human body to better protect our soldiers in dangerous combat theaters like Afghanistan. That's when APL approached Lansmont, having Army Research Laboratory (ARL) as its customer, to design and manufacture a larger, even more powerful Vertical Impact Test System (VITS) than the one previously designed and manufactured for ARL.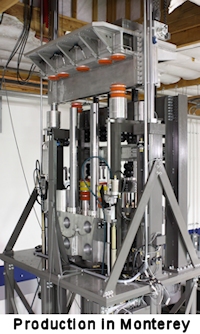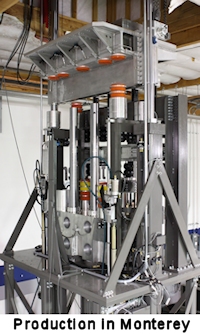 Lansmont recently delivered this new VITS to APL who can now simulate vertical blasts to two side-by-side occupants simultaneously. These blasts typically deform the floor of a vehicle first impacting the soldier's feet, followed by the entire vehicle being driven up, known as global motion, which then has to land, known as slam down. Lansmont's VITS design simulates all three of these impacts in a controlled sequential process as defined by the operator from measured field conditions. All three shock pulses can be controlled for acceleration, duration, velocity change, and time interval between pulses. This controlled process is Lansmont's core philosophy, the Field-to-Lab® methodology at its pinnacle!
APL's work will generate physical test data to more-accurately model and better design Anthropomorphic Test Devices (ATD's), more affectionately known as Crash Dummies. The resulting data will lead to better ATD's for test and measurement of vertical impacts from IED's. This will help our soldiers first. Future applications of this technology will enter the larger consumer markets via the automotive industry and aviation, among others. It might even save your life someday or the life of someone you love. Lansmont is proud to be a contributor to a project of this significance that gives back to our society with safer vehicle technology.