Vibration Test System Upgrades
TouchTest Vibration Controller
Lansmont's TouchTest Vibration Controller completely integrate all of the test hardware, operating controls, data analysis and reporting functions. The system can perform random vibration, Field-to-Lab® simulations, resonance search and dwell, sine sweep and repetitive bounce, all under closed-loop computer control.
Vibration Tables
Lansmont Vibration Test Systems are used for product and package design, as well as distribution simulation. Whether simulating over-the-rail, in-the-air, or over-the-road transport, your system's table acts as the interface where the rubber meets the road, so to speak… Yes, your hydraulic power supply provides the horsepower to make things move, and your actuator provides the muscle to keep things moving back and forth. But in the end all the action takes place at the interface between the table and the product under test. In fact, the control accelerometer, entirely responsible for your control system's feedback, is attached directly to the base of the table.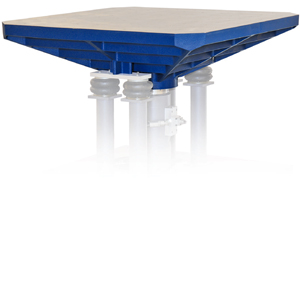 Hydraulic Power Supply (HPS)
If your Lansmont Vibration Test System is approaching two decades in age, you need to consider upgrading your hydraulic power supply (HPS), the true engine that drives your test system. Protecting your system's engine is critical for maximum up time, while avoiding potentially catastrophic, costly equipment failures. GEN1 and GEN2 HPS units are now considered obsolete and can no longer be supported through standard Lansmont Customer Service offerings.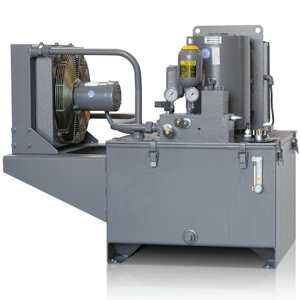 Hydrostatic Actuator Assembly
Much of the mechanical magic associated with your Lansmont Vibration Test System can be attributed to the design and performance of the hydraulic actuator. This under-appreciated, and rarely visible piece of hardware is attached to the bottom of your table. The engineering of this high performance piece of hardware allows you to shake thousands of pounds of test load, while controlling frequency, displacement, and acceleration for what may be literally thousands of operating hours. Hydraulic oil pressures of up to 3,000 pounds per square inch force the piston up and down at varying amplitudes and frequencies for hours on end and most of us take that for granted.