Vibration Testing of NASA's Orion Spacecraft
The relaunching of America's manned space exploration program begins here, with vibration testing at NASA's Space Power Facility, located in Sandusky, Ohio. NASA trusted NVT Group member, Team Corporation, to help create the world's most powerful MDOF mechanical vibration test system which will be used for extreme testing of the Orion spacecraft. Vibration testing of the Orion service module has begun and will continue through the end of summer! After 9 years of development, the testing of mission hardware is a major milestone in Team's storied history.
Mechanical Vibration Facility (MVF) Highlights:
75,000 lbs. max test article mass
77 ft. test article height
4,650,000 lbs. seismic mass
Frequency performance from 5-150 Hz.
Maximum vertical static force 720,000 lbs.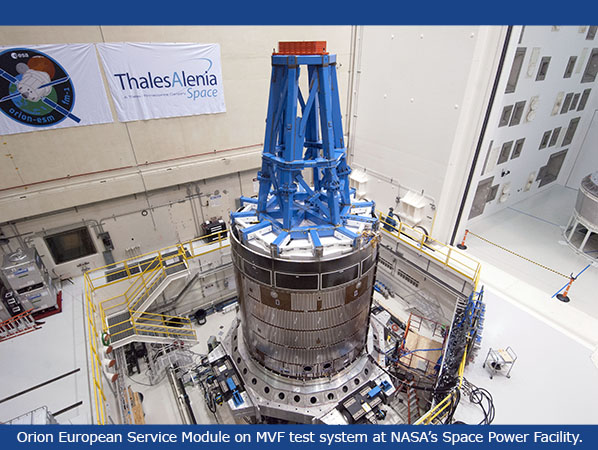 The MVF is controlled by NVT Group Member Data Physics' Matrix Multi-Shaker Vibration Controller.