Lansmont at Small Satellite Conference
It was great being part of the Small Satellite Conference! Thank you to everyone who stopped by to say hello.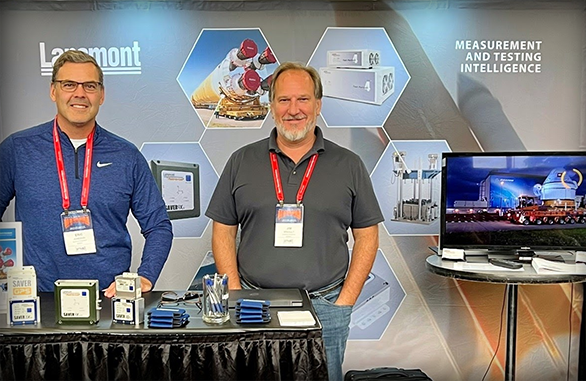 It reminded us again that aerospace assets travel overland, through the air, in the sea, and finally up into space. So what is considered 'normal transport and operating conditions can be pretty extreme in our industry? For that reason, mission-critical assets must undergo rigorous testing to verify they are rugged enough to maintain functionality and integrity, both during transport and operation.

Lansmont provides Shock and Vibration measurement and laboratory test solutions that help assure the safe and reliable operation of mission-critical space hardware.  

Lansmont & Blue Origin: The SAVER story

If you are interested to see how Lansmont's SAVERs were recently deployed to help ensure the safe transport of Blue Origin's New Glenn payload fairing from NASA's Neil Armstrong test facility to Cape Canaveral – click here.

Meet New Glenn

Named after pioneering astronaut John Glenn, New Glenn is a single configuration heavy-lift launch vehicle, capable of carrying people and payloads routinely to Earth orbit and beyond. Featuring a reusable first stage built for 25 missions, New Glenn will build a road to space – and Lansmont is excited to be part of the journey!
If you are interested in learning more about the SAVER range, you can download more info here.